HADWIGER
recrute
TECHNICAL AGRONOMIST ENGINEER
Description du poste
ABOUT THE COMPANY
HADWIGER is an innovative technology service provider with high quality solution and services that get industries to taking advantage of wireless technologies and simulate their profitability. We help organizations drive complexes project internally by providing the more reliable specialist team that have better technical skills to understand implication of features, hardware, software and cost, that companies can trust and stick with in the long term.
We leverage digital technologies, trends in Infrastructure & Operations methods such IoT and Big Data to design, develop and Integrate necessary building blocks to drive innovative solutions for vertical markets: Healthcare, Insurance, Transport, Banking, Agriculture, and Energy.
JOB DESCRIPTION
We are looking for a passionate individual with agronomy experience to join our team. You will support the processing of field and crops data, images researches, studies data and outputs. You will be responsible of reports and analysis, new trends and innovations, technical support on drone solution implementation for agriculture projects. As technical support Engineer, you will be involved in Agronomics data processing and reporting, engaged in client acquisition, farmer and industry field days, trial development and consultation. You will also work on exciting projects that touch all parts of Agronomy.
Profil du poste
KEY RESPONSIBILITIES
As an Agronomist Engineer, you'll be a key member of a small engineering team working on HADWIGER connected solution requirements:
AVIS AUX CANDIDATS : Ne payez, SOUS AUCUN PRETEXTE, des sommes d'argent aux recruteurs utilisant notre plateforme. Emploi Phonerol décline toute responsabilité quant aux préjudices pouvant découler de ces agissements et se réserve le droit de poursuivre les auteurs.
Working with sampling contractors and laboratories in obtaining and distributing information.
Consulting with clients to verify parcels specifications and ensure the information returned to them is as requested.
Assist in managing SoilTech's database and correcting issues as they arise.
Periodically assisting with soil sampling in the field to understand and improve both commercial and trial site sampling.
Support the Lab technicians in running the in-house pH lab.
Assisting in the maintenance of sampling and computer equipment.
Generating reports and maps for clients using Google Earth and Drone management software.
Attend field days, conferences and group meetings both as a guest and as a presenter.
Engage with clients and demonstrate the value of our service in relation to on farm profitability and improving production.
Engage with industry to support project work and trial sampling.
To offer agronomic advices on the impacts of acid soils to agricultural production and the need to regularly sample to monitor amelioration management plans.
Build relationships and reports with key stakeholders in an effort to market and grown the company.
Build relationships with farmers in the region
Discuss weed, insects, and disease issues
Oversight of crop scouting
Training growers on proper crop production techniques
Conduct producer meetings and education sessions.
Resolve customer complaints.
Assist customers, both walk-in and in the field, with product and pricing information. Interpret his/her needs. Assist with load outs as necessary.
Work with Sales Manager to:
Grow existing customer business; by building trust and relationships with customers.
Perform soil and tissue testing. Interpret results and provide recommendation.
Communicate terms accordingly.
Develop crop plans and ideas that are cutting edge, creative and effective.
Collaborate with Grain in providing both grain marketing and crop consulting services to our producers.
JOB REQUIREMENTS
Bachelors or master in Agronomy or equivalent from high business school, with strong academic record and 1-3 years' experience
Strong verbal and written communications skills is a must
Ability to work off hours depending on project and customer requests
English speaking and listening is a must
Dossiers de candidature
Salary: depending on the profile + 100% transport card
Application to be sent to info@hadwiger-group.com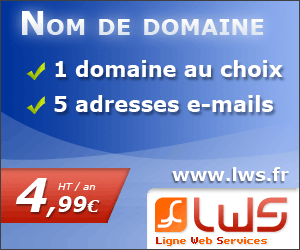 Comments
comments