CARDNO EMERGING MARKETS
RECRUIT
SENIOR FINANCIAL MANAGEMENT SPECIALIST
Description du poste
Cardno Emerging Markets USA, Ltd. (Cardno) is currently seeking an experienced Senior Financial Management Specialist for an anticipated five-year donor-funded Program in Abidjan, Côte d'Ivoire.
The Senior Financial Management Specialist, as part of the Fiscal Agent team, will manage as well as execute day-to-day financial management and accounting activities of the Program. Specific responsibilities include:
1. Assist in the preparation of budgets, plans, manuals, reports, and certifications.
2. Monitor commitments, budgets, and plans on a day-to-day basis.
3. Assist in setting up automated budgeting, commitment, and accounting systems and maintain and monitor these systems on a daily basis.
4. Assist in the preparation and implementation of the chart of accounts, reporting templates, and internal controls mechanisms.
5. Prepare monthly, quarterly, and half-yearly financial reports.
6. Provide advice on the financial activities of the Program including reviewing contracts related to procurement of goods, works, and services.
7. Review payment requests, fixed assets register, prepare funds reconciliation, and manage all activities related to payroll.
8. Oversee all cash management activities.
9. Ensure all financial activities are carried out in compliance with local tax laws, international accounting standards, and conditions included in the grant and implementation agreements.
10. Protect the financial management activity from fraud, waste, and abuse.
AVIS AUX CANDIDATS : Ne payez, SOUS AUCUN PRETEXTE, des sommes d'argent aux recruteurs utilisant notre plateforme. Emploi Phonerol décline toute responsabilité quant aux préjudices pouvant découler de ces agissements et se réserve le droit de poursuivre les auteurs.
Profil du poste
Experience –
• Minimum 10 years of senior level experience in accounting, budgeting, financial management, and reporting
• Experience setting up a financial management operation
• Excellent knowledge and experience in working with IFRS or U.S. GAAP
• Knowledge and experience in project based accounting, financial management, and contract management
• Strong skills in payment operations, funds control, cash and commitment management, internal controls, and international accounting standards
• Good understanding of local tax laws and compliances
• Excellent communication skills and ability to work with high-level government officials
• Previous working experience on projects financed by international donors or development agencies (MCC, World Bank, USAID, Global Fund, or others)
• Experience working in similar countries. Experience working in Côte d'Ivoire is an advantage.
Education –
• Bachelor's degree or higher in finance, business, economics, accounting, public administration or a related field
• Accounting certifications such as CPA, CA or ACCA, or equivalent specialized training.
Computer Skills –
• Advanced proficiency in Microsoft Office – Excel, Word, Project, Outlook, and PowerPoint
• Demonstrated experience in the design, maintenance and use of automated financial management and accounting systems. Experience with SAP-based systems desirable.
Language –
Fluent in French and English – reading, writing, and speaking
Dossiers de candidature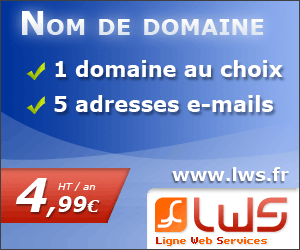 Comments
comments